Danny Friedland
It is with deep sadness and love that we remember Daniel Friedland, CEO of SuperSmartHealth, loving husband, father, brother and friend of so many. His words impacted tens of thousands around the world. Daniel died of glioblastoma multiforme, a rare and devastating form of brain cancer, which took him from us at the end of October 2021.
After a long, courageous battle, where Daniel literally applied his deep knowledge in evidence-based medicine, integrative health and mindfulness meditation, his battle ended peacefully at home, surrounded by family and close friends.
Danny was not afraid; he knew that his work was not done and there was a greater calling in the next realm to help out in the "field" where he could continue to spread his message of giving and receiving love.
Dr. Danny's legacy work in developing conscious leadership continues to be taught by the brilliant leadership trainers, John Berghoff and Dan Diamond at The XChange Approach. Click the link to sign up for a free introductory workshop.
Dr. Daniel Friedland authored his third book, Leading Well from Within: A Neuroscience and Mindfulness-Based Framework for Conscious Leadership and served as the CEO of SuperSmartHealth, where he provided keynotes, workshops and executive coaching to develop conscious, resilient, high-performing leaders, teams and organizations to catalyze their positive impact in the world.
He published one of the early textbooks on Evidence-Based Medicine, which is the way all healthcare providers are now trained to make medical decisions. This knowledge base enabled him to integrate science-based solutions in conscious leadership growth and development.
He worked with Fortune 500 companies, hospital systems, government agencies, and organizations, such as the American Association for Physician Leadership, Global Wellness Institute, Whole Health Institute and Conscious Capitalism.
Dr Danny served as the Founding Chair of the Academy of Integrative Health and Medicine and as the Co-Chair of the San Diego chapter of Conscious Capitalism.
Danny leaves behind many devastated hearts, including those of his wife, two sons and extended family. But if you would like to honor his legacy, Danny would want you live by his parting words, to "Make Every Moment Count" and "Live a Loving Life."
One of the main ways Danny tried to make meaning on his journey was by sharing his medical journey and lessons learned in a YouTube channel and playlist called, Living Well from Within,
This playlist serves as an ongoing real life human drama that's also filled with transformational lessons that facilitate healing, growth and elevating the lives of individuals, communities and humanity at large. More than anything Danny wanted to provide you with hope, comfort and inspiration if you or your families are facing any challenges as well!
Live A Loving Life T-Shirt (Black)
Regular price
Sale price
$30.00 USD
Unit price
per
Sale
Sold out
View full details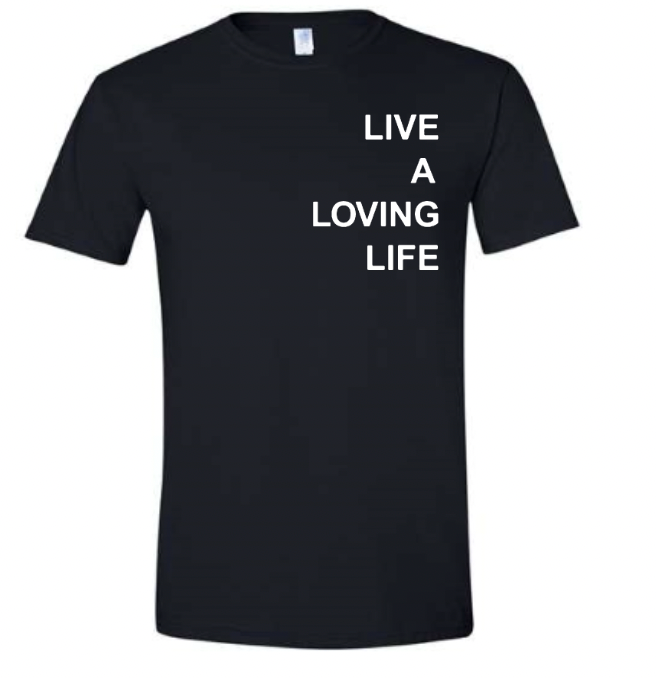 Live A Loving Life T-Shirt (White)
Regular price
Sale price
$30.00 USD
Unit price
per
Sale
Sold out
View full details